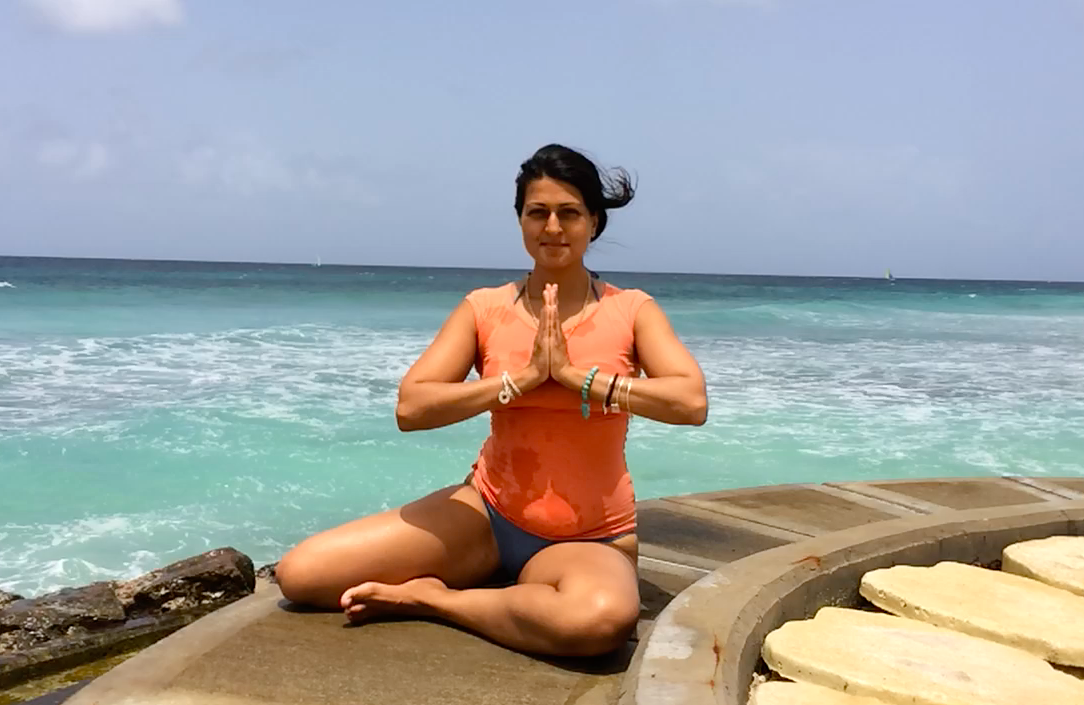 Toronto based Yoga Instructor Rishma Malik (E-RYT 1000 & E-RCYT), has been living, breathing and teaching Yoga for 14 years..
Inspired by a deep sense of purpose and passion for sharing Yoga's unifying, balancing, and transformational power, Rishma strives to share her firsthand knowledge and experience of the ancient philosophy of yoga (union) together with modern cognitive psychology and Buddhism to provide students and clients with concrete mental, physical and spiritual tools for manifesting healthier lives and living their personal best.
Her classes are uplifting, engaging and energizing yet grounded in the calm soothing power of release and mindfulness. Rishma infuses her classes with serenity, joy and empowerment and brings a wealth of ongoing experience as a student of "life", together with her desire as a teacher to help people nurture self-connection, balance, strength and abundance in their lives.
Rishma Malik is a senior-level Yoga Instructor registered with the Yoga Alliance. She is trained in the Himalayan Yoga tradition and received her formal 1000-hour Yoga Master certification at Sananda Devi Yoga in 2004. She is also a registered kids yoga teacher with the Yoga Alliance and holds 200-hour certification in kids yoga (E-RYCT), followed by yoga therapy and pre-natal certifications under the direction of many accomplished yoga teachers.
Rishma is also a professional actor, producer, singer, former Miss India-Canada and on-air journalist and completed her BA in philosophy and communication studies at York University. Rishma has also received extensive training in acting, movement, and voice in NYC and Toronto for over 20 years and draws upon her in-depth knowledge of the body and mind in relation to the voice, self-confidence, mindfulness, openness and the 7 energy centers (Chakra's). She knows what it's like to be highly scheduled and the demands that come with juggling work, goals, family, aging parents, appointments and all the other "many things at once".
Rishma is known for her specificity and innovation in constructing programs for healing and breakthroughs for Actors, Producers, CEO's, corporations, film-sets, working parents, families, kids with special needs, kids with confidence issues, adhd and autism.
Rishma teaches Vinyasa Flow, Classical Hatha, Meditation, Kids Yoga, Yoga Therapy for Re-hab and Chakra Yoga. She is a senior level Yoga Alliance teacher (E-RYT & E-RCYT) and Reiki-Master and teaches hundreds of yoga classes a year locally and globally through skype soul-coaching and yoga programs for clients from England, Europe, India, and South America while juggling her professional career in the media arts.
Rishma has been the lead yoga instructor for many yoga studios including 'Soul Spa' in Thornhill as well as the Sutton Place Hotel in Toronto and has since built a bustling private practice.